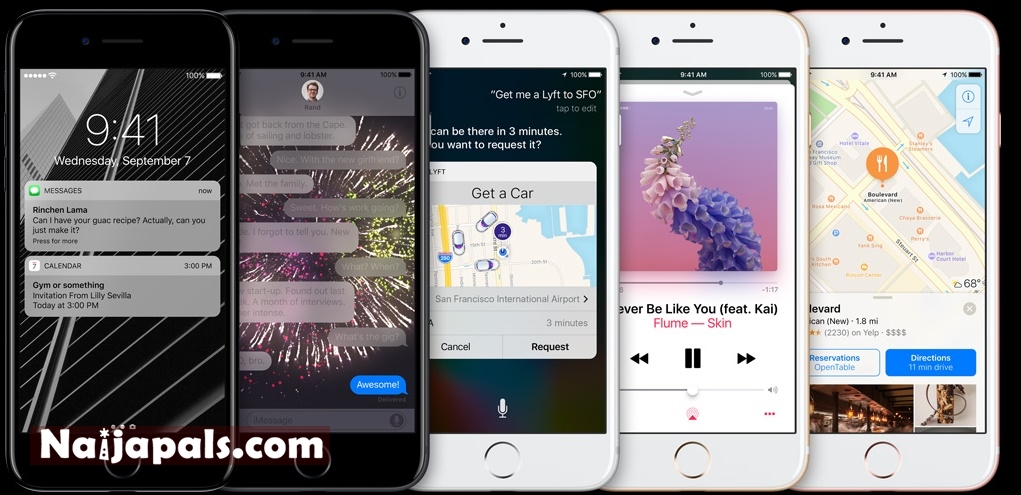 Apple Inc on 7th of September, 2016 launched its latest Phablet, iPhone 7 together with iPhone 7 plus. Many have continually compared this phone, especially here on Nairaland with Samsung Galaxy S7 Edge. Now, here are the important things you need to know about this Apple's latest flagship.

Pros
1. This new smart phone (iPhone 7) is water resistant. It can survive a water depth of one(1) meter for a duration of 30 minutes according to the manufacturers specifications. It is also resistant to dust.

2. Though iPhone 7 does not give room for external storage, it has enough internal storage to serve its users. I think a whole of 32GB or 128GB or 256GB which it has will serve your needs.

3. It features the latest iOS (iOS 10) with many advanced features. However, new features of this operating system include; iWork which helps with real time collaboration, Map redesigned, effects in iMessage and addition of new stickers, HomeKit for home automation, night shift, spotlight search, Siri etc.
4. The iPhones home button has been advanced to a pressure sensitive button. With an advanced fingerprint sensor that instantly recognizes you, payments with apple pay has been made easy and more secured.

5. Also, this latest smart phone feartures 3D touch. The latest iPhone Retina displays can distinguish between different levels of pressure, revealing more options depending on how deeply you press.

Cons
1. iPhones 7 is not compatible with the existing micro sim cards. It only accepts nano sims. This will be a hindrance to their consumers and the general public because many still use the micro sim.

2. iPhone users have really clamored on improved battery capacity, but Apple have not really done much on that. Unlike other smart phone manufacturers(especially Gionee and infinix products) that feature 3000mAh, 4000mAh and even up to 6000mAh, Apple Inc. have failed to declare the mAh rating of their phone. Rather, they said it lasts 2 hours more than its predecessor (i.e. iPhone 6s and 6s plus). From a little research and calculations, iPhone 6s has 1715mAh battery capacity. Going by the said extra 2 hours of battery life, it is suffice to say that the iPhone 7 has 1960mAh battery capacity. Therefore, is this worth it?

3. It is no longer news that Apple products are very costly. Therefore, you should know what to expect here. Both the iPhone 7 and 7 plus are sold at high prices. iPhone 7 and 7 plus cost $649 and $749 respectively. With the current dollar rate in the country, this will cost #274,000 Naira and #316,000 Naira resp . Notwithstanding they promised airpods with lightening connectors, they still come with extra charges.

So, you can now make your choice!!


Posted: at 12-09-2016 02:49 AM (4 years ago) | Newbie