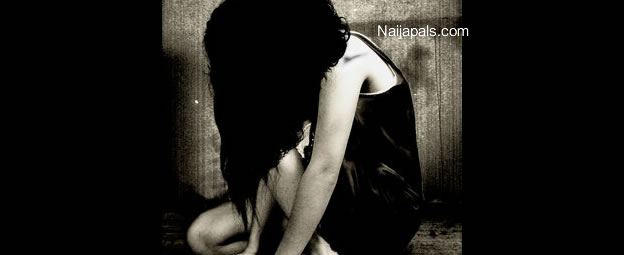 The Lagos State Police Command has arrested a 'doctor', identified only as Abiodun, for allegedly molesting and impregnating a 26-year-old ulcer patient in the Ipaja Ayobo area of the state. Abiodun, a trado-medical doctor, who had his health centre – Damola Healthcare – on Agbaje Street, was arrested on Tuesday by the Isokoko Police Division.

The Family Support Unit of the division was said to be in charge of the matter. The victim, Funmilayo (pseudonym), who hails from Abeokuta, Ogun State, and lives two streets away from the centre, had in December 2015, gone to the place to complain about ulcer.

Abiodun's workers had prescribed some herbal drugs for the lady, telling her that she would pay N18,000 for comprehensive treatment. The victim reportedly deposited N10,000. When there was no improvement in the lady's condition, she requested to meet with Abiodun for further counselling in January 2016. Abiodun was said to have taken over Funmilayo's treatment from his workers.

The 'doctor' on January 17, after conducting some tests on the patient, allegedly told her that she had womb infections and she needed to be further examined, asking her to come back two days later by 9am. On January 19, Funmilayo, who was said to be afraid of testing positive for womb infections, got to the hospital around 7am and waited at the reception.

When Abiodun arrived at about 8am, he invited the patient to his office and allegedly asked her to undress to have her private parts examined. Abiodun, however, allegedly raped Funmilayo, and thereafter begged the patient not to disclose the incident to anyone.

A police source told Punch Metro that Funmilayo reported the matter at the Ayobo Police Division, when she discovered in February 2016, that she was pregnant, and the 'doctor' allegedly told her to have an abortion.

She said,

Quote

"The 'doctor' agreed he had an affair with her, but he insisted that the victim should get rid of the pregnancy. The lady insisted that she would not risk her life to go for an abortion since she was not promiscuous. When the matter got to the Ayobo division, the 'doctor' was arrested and made to promise to take care of the lady. But after he was granted bail, the promise was not kept."



The case was later brought to the Lagos State Domestic and Sexual Violence Response Team, Alausa, which referred the victim to Mirabel Centre, Ikeja, for a checkup.
The DSVRT thereafter requested the matter to be transferred to the Isokoko division and the doctor was re-arrested.

Speaking with reporters, Funmilayo, a National Diploma holder from a polytechnic in Lagos State, described what went on in the suspect's office as shocking, adding that she could no longer keep the rape a secret when she found out she was pregnant.

She said,

Quote

"On that day, when he arrived, we went into his office. He asked me to lie on the bed as he would insert a rubber tool into my private parts for examination. I did. My legs were far apart. He did that for some minutes, and suddenly I noticed he inserted his private parts.

"I shouted, but the cleaner did not come in. He stopped when he ejaculated. Immediately, he began to apologise that he did not know what came over him. I vowed not to return to the centre. I did not tell anybody because I thought I should just forget about it.

"It was in February that I found out I could not menstruate. I went for a scan, but nothing showed. By March, I went for another scan, and it showed that I was pregnant for six weeks and four days. When I informed him, he suggested abortion, which I rejected. That was how the trouble began."



The DSVRT Coordinator, Lola Vivour-Adeniyi, warned female patients to insist on having a female nurse around in the hospital room, whenever their private parts were to be examined by a male doctor.
---
Posted: at 12-05-2016 10:17 AM (5 years ago) | Hero