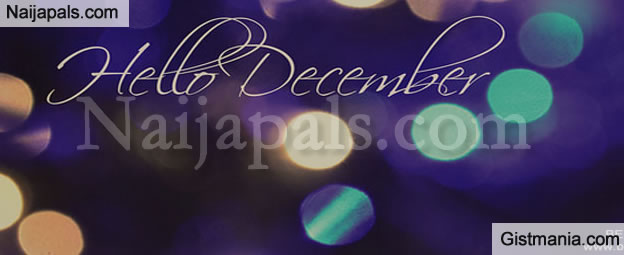 Just Like the Eagle,
You'll fly Like Gold,
You will be Valued Like the Sun,
You shall shine bright Like the river,
You shall flow unlimited Like the Palm Tree,
You shall Flourish and like Money, You shall be Useful
Happy New Month …

Can you cope wit all these in December!
Suprises!
Elevation!
Peace!
Breakthrus!
Joy! Unspeakable Favour!
Success!
Prosperity!
It wil b a loaded mnth 4 you!

Welcome to December:
The Month of Completeness.
He who began a good work in you will carry it on to completion.
You'll finish the yr well!