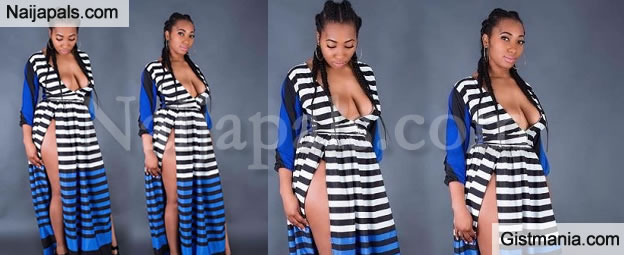 Nigerian puritans and fundamentalists on social media have vehemently berated a light-skinned young lady who bared a large chunk of her cleavage and hips in a recent photo-shoot.

The identity of this young lady is yet to be ascertained but she has recently become an object of ridicle and bully on social media following a revealing gown she wore for a professional photo-shoot.

Majority of the commenters claimed her Bosom s were saggy using the mockery assertions that 'Olympus has fallen', 'fallen angels' etc.
She was also accused of towing the path of n*dity to grow her social media account as it has become the viable trend.


Read some of the vicious comments below:

Problem with this article? Please contact us
---