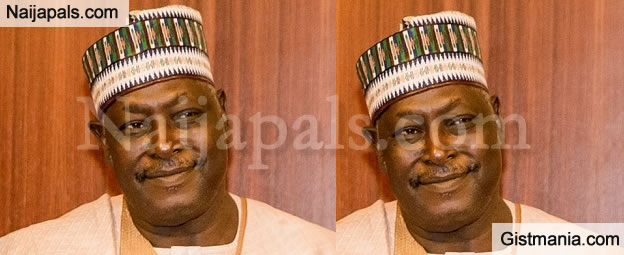 A coalition of civil society organizations have threatened to protest the latest development over the allegations leveled against Babachir Lawal.
92 Civil Society Organisations (CSOs) have threatened to besiege the National Assembly should the Senate fail to tender an unreserved apology to the Secretary to the Federal Government (SGF), Babachir Lawal, within 48 hours adding that they will not allow the image of

Quote

"iconic leaders to be dragged to the mud because certain cabal are against them",

Leadershipng reports.

The group which claimed to have over 10,000 members in Abuja alone, wondered why people of the same party will be fighting each other even as the opposition is gradually buying into the ideals of the present administration under President Muhammadu Buhari.

The group made this know during a a press conference in Abuja, the CSOs National President, Comrade Ishaku Nok, said that the allegations against the SGF remains mere insinuations until proven beyond reasonable doubt after fair hearing.

NOK said:

Quote

"we demand that the senate render an unreserved apology to the SGF within 48 hours or we will be compelled to protest against this mischief because as concerned citizens and patriotic Nigerians, we should not allow any of our iconic leaders' image to be dragged in the mud because certain cabal are against them.

"we wish to make it clear that the senate as today constituted, has no moral justification of seeking for the resignation of Mr Babachir because the president of the senate was also alleged of forgery and falsification of asset declaration at the CCT but never resigned, instead, he got a massive support from the senate as they claimed that the said allegation has not been proven by a court of competent jurisdiction."



It would be recalled that the senate recently asked President Muhammadu Buhari to suspend and ensure prosecution of the SGF over alleged breach of Nigeria's law in handling contracts awarded by the Presidential Initiative for the North East, PINE.

However, Lawal responded to the allegation by saying that what the Senate said about him was total nonsense.

Many people are of the opinion that if Lawal is found guilty, the idea of belonging to the same party makes no sense as he must be forced to face the law.
---
Posted: (3 years ago) on 19-12-2016 12:03 PM | Hero