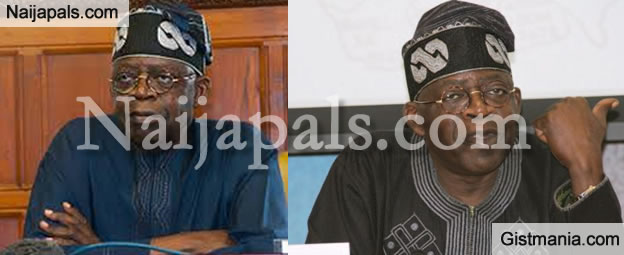 Former Lagos state governor Asiwaju Ahmed Bola Tinubu has assured Nigerians that their pains will ease off in 2017, The Sun reports.

He made this known while congratulating Nigerians for witnessing the beginning of the New Year.

Tinubu tells Nigerians that their pain will ease off in 2017

According to him, 2016 was full of great challenges but 2017 will be better.

In a statement issued from his media office, Tinubu said: "The last year witnessed a lot of sacrifices on the path of Nigerians. The government of APC is mindful. It is the necessary pain before the gain. As we move into a new year the pains will ease off in certain areas as the policies and initiatives of the Buhari led government begin to yield needed relief and dividends.

"We have begun on a journey and a path of sacrifice not of our choosing, but brought upon us all because a few, chosen to lead, have led without vision, compunction or compassion."

"Now that we have a leadership that is committed, focused and people oriented we must align to make Nigeria work. We are a people blessed by God and destined to be great. The path to greatness is often not smooth. But, I am confident Nigeria will arrive and fulfill her destiny."

He urged Nigerians to "pray and hope for a new county where feeding and shelter will not be a challenge and more of our people will find work to do."

Recall that Tinubu recently congratulated President Muhammadu Buhari and the Nigerian Army over the capture of Sambisa Forest.

In a statement by his media office on Sunday, December 25, commended the troops for their bravery and resilience, asking them to now move to establish their hold on the area.

The former Lagos state governor described the capture of the last strong hold of the insurgents as most wonderful Christmas gift to the nation.
Problem with this article? Please contact us
---