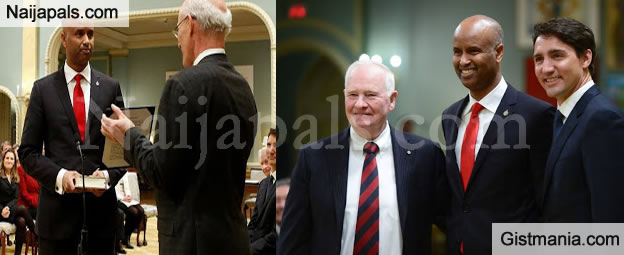 Somalia born Toronto Member of Parliament Ahmed Hussen has become the Minister of Immigration, Refugees and Citizenship in cabinet reshuffle by Canada's Prime Minister Justin Trudeau. "I am extremely proud of our country's history as a place of asylum, a place that opens its doors and hearts to new immigrants and refugees, and I'm especially proud today to be the minister in charge of that file," Hussen told reporters outside the House of Commons on Tuesday.

Hussen made history after he was elected in 2015 as the first Somali-Canadian MP in the riding of York South-Weston, Toronto.

Hussein who is a lawyer by profession and a community activist traveled alone to Canada from Somalia at 16 in 1993 from Mogadishu. The former Somali refugee co-founded the Regent Park Community Council and was able to secure a $500 million revitalization project for Regent Park, all while ensuring the interests of the area's nearly 15,000 residents were protected.


---