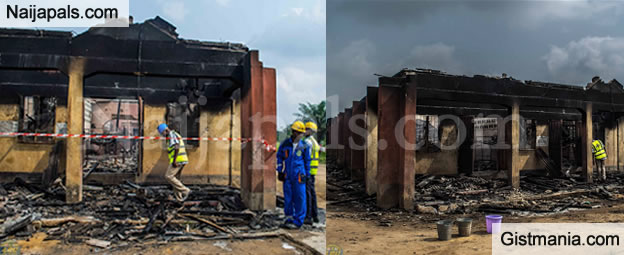 There was panic at Lagos State Model College, Igbonla, Epe, yesterday, during a fire outbreak at one of the boys' hostels. Property worth millions of Naira was lost to the inferno, which consumed clothing, beddings and other personal effects of the students.

No life was lost in the incident as all the students were quickly relocated to a safer place during the fire, which cause was yet to be ascertained. The incident caused panic among the students and their teachers, who reportedly made several calls to their relatives.

During the inferno, which raged for about two hours, the school authorities made use of fire extinguishers, which could not douse the intensity of the fire, until the state fire fighters were invited.

The Director Lagos State Fire Service, Razak Fadipe, said similar incidents were recorded at Maximum Prison, Kirikiri. and Idimu areas at about 2a.m. and 9a.m., respectively, yesterday.

---