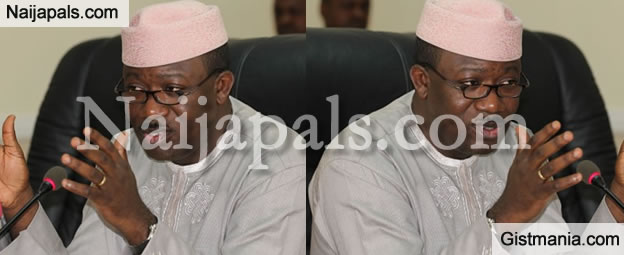 Minister of Solid Minerals Development, Kayode Fayemi has called on Nigerian youths, particularly graduates, to stop waiting and blaming the government and others for their challenges. Fayemi said they must work hard to achieve their goals instead of waiting for the government or individuals, who he said owed them nothing.
The minister, who made this statement while delivering the 2016 convocation lecture of the University of Lagos (UNILAG) at the J. F. Ade Ajayi Auditorium yesterday, recalled how he engaged himself in taxi driving to earn a living during his postgraduate days in the United Kingdom.
Fayemi, who spoke on the topic, "Building a successor-generation: Reflections on values and knowledge in nation building," said it was high time the youths stopped looking up to government or individuals for help.
His words: "Quit whining – no one owes you anything. The earlier we realise that no one owes us anything, the better for us and the more prepared we would be to face life's challenges. "Don't think you are entitled to a job, just because of your parents' influence or what they have or your good grades "The only guarantee you have in this life is what you do for yourself with the grace God has bestowed on us all. You have to be prepared to bend backwards and do what you might consider to be beneath you, because of the bigger picture." He said the Muhammadu Buhari administration accorded priority to education, but other sectors of the economy had been badly affected by long years of misrule and so deserve equal opportunity.
"Education is mostly done at the state level. So if you calculate what is given to education at the federal level, you must consider what the states are also contributing. "Yes, it is inadequate but that is within the resources available.
"We need to ensure we provide good health facilities while also ensuring that we provide education needs. I can assure you that this government is dedicated to improving the lot of our people as far as education is concerned," he said.