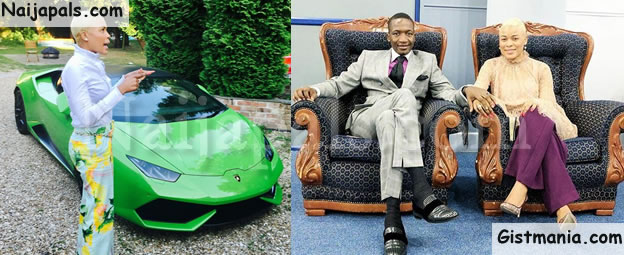 Wife of the popular prophet Uebert Angel, Beverly took to her social media page to flaunt her ride, a Verde Mantis Lamborghini.



The wife of the popular and flamboyant leader of the Spirit Embassy shared a photo of the ride which she captioned: "What you enjoyed only in dreams is becoming reality this year. #myrideisbetterthanyours #jehovahchikopokopo #VerdeMantisLamborgini #DontHateTakeNote



The Zimbabwean prophet and his wife, who is known for her blonde hair, are both the founder and co-founder of the ministry which was launched in 2007.

The couple are blessed with three children.

See more photos below..............


---