Wow! so you have finally gotten your BFP and getting ready to for your 9 months journey! Big congratulations on that! We know alot of expectant mothers dream of giving birth to their babies in the United States Of America due to the high standards of care available before, during and after childbirth and for several other OBVIOUS reaons (**wink** **wink*) - Well, Whatever the reason is, giving birth in USA is a very tricky process (especially if you plan on doing it more than once and you are not an American citizen), so be it as it may, whatever is worth doing is worth doing very well, this thread is intended to shed lights on the processes involved in preparing yourself mentally, emotionally and financially for the challenge for having an American baby. As to everything in life, this is not a one-size-fit-all guide there will be several individual factors that will determine several steps that will be outlined below, for instance the arrangement might be different if you have a close relative in the state you are planning to give birth or even how much your budget is for the entire project but dont worry, which ever category you fall under, just read on - you will be thrilled:.




STEP 1:. Get Pregnant - Ofcourse, find you a man (get married) - have sex and get pregnant, thats the first step, remember immediately after this step, things will move very fast, so once you confirm that you are pregnant you need to move on to step 2 planning as soon as you possibly can.

STEP 2: Find a maternity hospital that provides birthing service for non-residents in the state of your choice:
This step will be massively easier if you have a relative living in the state you are planning to give birth in, as they can make the enquiries in person for you, but not to worry if you have no relative abroad, you need to first decide the state you want to give birth in then start searching for maternity hospitals - this is the stage where you start to get an idea of the birth packages available in different hospitals - the packages and budget varies from hospital to hospital, but they generally start from around $7,000 up to around or over $80,000 for each single birth babies (multiple births like twins, triplets will mean more money). Finding the hospital is not hard at all, for instance - the womans hospital in Houston, Texas is a popular one for Nigerian mother, you can find their contacts via their website here: http://womanshospital.com/about/phone-directory/index.dot - You can find more hospitals by simply searching for Maternity hospital in (city) on google.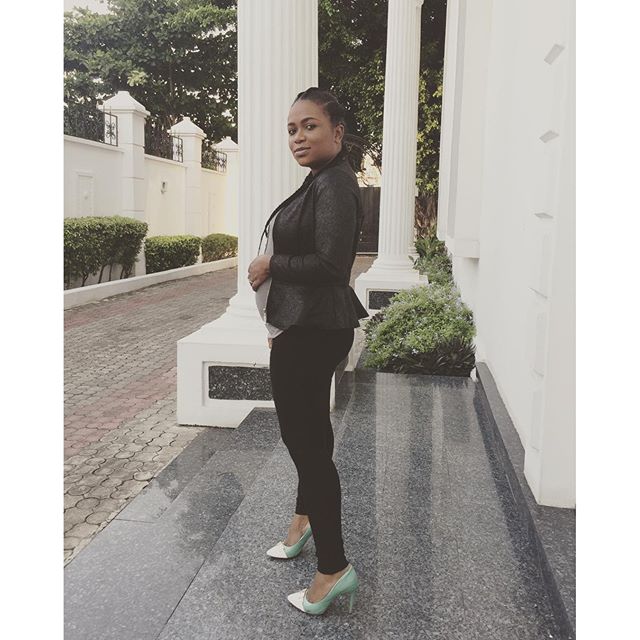 STEP 3: Chose a Package from your research in Step 2 and get ready to pay the deposit:
Once you find the hospital of your choice and the package you would like to use (some packages will depend on what week your pregnancy will be at when you would need the hospital maternity rooms or wards and the type of care you need prior - taking complications, etc into account). Once you have made up your mind on the hospital and package you would need -you will generally be required to pay a deposit in advance to start any kind of serious paperwork (some hospitals will require you to pay the full amount up front and some can work with you on a payment plan, its all down to your negotiations and availability of funds, if you have the funds you can pay the full amount upfront, this will show that you are very serious with the project)

STEP 4: Apply for an American visitor VISA if you dont have one:
You will need to make a VISA application at this stage, you need to determine who will go with you or if you are going alone - This will ofcourse have an impact on your bidget, for instance if you want to go with your husband and another family member, you can all put in your VISA application together - you can apply at the US Embassy in Abuja or Lagos and state CLEARLY on the application that you will be attending the USA to give birth to your baby, giving reasons of security and high standard of healthcare service as the reason (it is perfectly logical to avoid giving birth in Nigeria if you have the means to afford a more luxurious and standard care service), you will need to show evidence that you have booked (paid) for the maternity services from the step above and contact numbers of the hospital/mid-wives/nurses in the hospital - Additionally, you would need to show a healthy bank account of funds available to you should need be for additional funds.
You will need to let them know the duration of your stay, Normally some people plan 4 months of travel in total (week 28 - week 42), - some people plan from around week 34, but you have to be careful when planning this as most airlines do not carry anyone pregnant beyond 28 weeks, its just something to note at this point, you dont need to action anything yet - until your Visa is approved.




STEP 5: If your VISA is not approved there will be no Step 5, but once your VISA is approved (which hopefully should be) then you need to make a choice of airline and more specific date for your trip:

Flight prices usually vary depending on the time of the year you are travelling, normally agents get the best prices, but if you prefer, you can simply book the flight by yourself on the airline website or one of the flight price comparison website like expedia, skycanner, kayak or opodo. Today alot of Nigerian banks provide FX for booking flights from Nigeria, once you find a flight you want, you can usually book it and make payment at your local Nigerian bank within 48 hours.

STEP 6: Departure and Arrival
Once your flight is booked, you need to start making arrangement with you ante-natal hospital at your local hospital in readiness of transferring your documents to the American hospital and also giving you a copy of them, I know preparing to travel abroad can be such a big deal to some people that have not experienced it before, but do not get carried away at this point with silly little stuffs, as really the journey has only began, you need to get your hospital paperworks 100% right, otherwise this can cause some issues when you arrive in the USA, once you get all your documents from the local hospital and also have a copy sent to the hospital you plan to give birth in, then you are good to go. When you arrive in America, you will be interrogated for obvious reasons, you will need to demonstrate that you have enough money to support yourself during the course of the childbirth and that you have made an arrangement to pay the hospital (this is because some people give birth come up with stories when it comes to settling bills, because too many people have behaved like this in the past, it has resulted in immigration officials at the port of entry to be extra-ordinarily strict and careful!). Another common mistake made at this stage is that some people actually refuse to make any sort of arrangement regarding giving birth before leaving Nigeria, with the aim of convincing (and confusing) the border official at the airport that they are only their for a regular visit or to see their relative or even for baby shopping (this is very risky, because on a bad day the border official might ask how long you plan to stay and stay it on your passport curtailing your visa - which requires you to leave at the particular date, whilst you might rugged it and have your baby there - you can also kiss your chance of getting a VISA on a merit basis goodbye, actually, some people dont get that lucky, if the border official at the port thinks you are trying to play smart and is not in a good mood, he/she can even revoke your visa and return you to Nigeria, so the option is yours the easiest way is obviously to tell the truth and be prepared, but sometimes circumstances could drive people to more erratic steps, its your call - wish you luck whichever way you decide to go about it, but you have been warned)




STEP 7: Welcome to the USA, happy child birthing
Depending on your travelling plan, you might need to stay in an hotel for a while before checking into the hospital or if you have relatives or friends that are willing to provide you with accommodation momentarily that will be just as nice, if you can get to this stage of the project, I am 100% sure you know how to execute the other steps that ive not even listed here, including what to do IMMEDIATELY The baby is born (arranging their American passport and returning to Nigeria) - but if you seriously do not know and want me to pen it out, just request for it in the comments section.

.... and yes! - you are very welcome too!
---