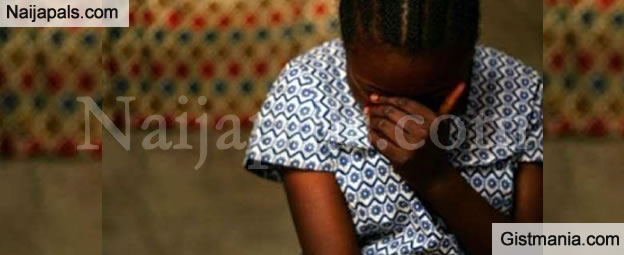 A 12-year-old Nigerian girl has been strangled to death after being gang-raped by a group of men in Ghana. The girl who is a class five pupil had been on her way to her parent's shop after closing from school on Tuesday when she was attacked at Ggblo-Kpalsi, a suburb of Tamale in Ghana.
She was dragged by her attackers into an abandoned building where she was assaulted and strangled with a scarf after which her abductors fled.
Locals reported that they heard loud screams within the area and called the police but by the time the authorities arrived, only the lifeless body of the girl was found. A brightly coloured scarf, believed to be the murder weapon, was seen wrapped tightly around her neck.




Outgoing Police Public Relations Officer ASP Ebenezer Tetteh confirmed the incident to newsmen in Ghana, saying;
"The information first came as a robbery incident so police quickly dispatched a team to Ggblo Kpalsi. Police arrived at the scene timeously and we met some eye witnesses at the said suburb of Tamale but it turned out to be a homicide scene; because a 12-year-old girl was gang raped and later strangled to death.
The body was taken to the Tamale Teaching Hospital where a post-mortem was conducted to reveal blood and semen on the victim's private part. Samples of the semen have been taken for tests to help find the culprits.
The police suspect the death was either a contract killing or an attempt to hide their identity and have begun a manhunt to locate the criminals.
ASP Tetteh said;
"So far we have not arrested any suspect but we are suspecting that is either a contract killing or the parents of this particular young lady might had problems with somebody and the person wanted to extend their anger on this young innocent girl or the third scenario could be that during the act she might have identified some of these suspects and just to cover up they decided to strangle her to death."
---