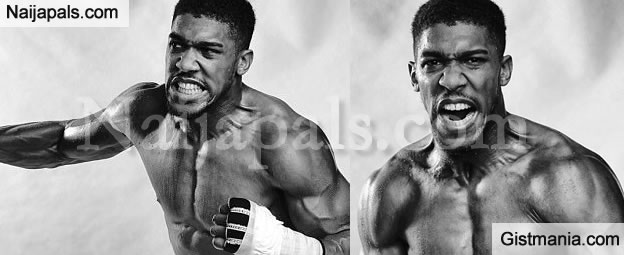 Anthony Joshua is a man-mountain and consumes a mountain of food — that's 4,500 to 5,000 calories a day during training — to fuel his 6ft 6in, 17st 12lb world champion frame.
On Saturday the IBF heavyweight king takes on Wladimir Klitschko, hoping to add the IBO and WBA belts to his collection.
Ahead of the Wembley showdown, Sportsmail's Riath Al-Samarrai spoke to his nutritionist Mark Ellison to learn more.




Breakfast
Five eggs with a couple of avocados and a little bit of lime, seasoning, plenty of spinach and three pieces of toast. Blender full of fresh fruit with oats, yoghurt, milk and generous helping of honey.

Lunch
Big serving of pasta with vegetables, tomatoes and two full chicken Bosom s. Dessert is a large pot of yoghurt with fresh fruit, nuts, honey and granola. Big portions.

Dinner
Fish, sweet potato, quinoa, rice, fruit juice. Dinner tends to be protein based and includes dairy or nuts to fill him up before bed. He will also have a protein shake made from the protein casein which releases quite slowly throughout the night, aiding recovery.





Cheat food
On rare occasions he will have an apple pie or apple crumble with custard. He also likes chocolate.

Fight day meal strategy
During camp the focus is on wholegrain carbs — brown rice, wholemeal pasta, wholemeal bread. On the day of the fight it switches to white rice, white pasta.

Will also switch to white meats, for ease of digestion. His prefight meal will be consumed three to four hours before entering the ring.

Secret weapon
Joshua typically takes in caffeine during training and enjoys coffee, but in fight week it gets cut right down. On fight night caffeine is re-introduced with the aim of giving him a jolt.


---