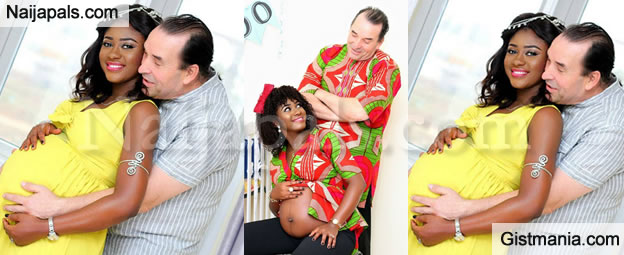 It's already three months since this tragedy Occurred and Mr De Freitas is still seeking for answers.......
Re: WOMAN DIES AFTER CHILD BIRTH, FOLLOWING SERIES OF OPERATIONS IN MEDICAL ART CENTER LAGOS, LASUTH PLAY HANKY PANKY WITH THE AUTOPSY RESULT .
It is with great concern and keen attention that we observe the hanky panky being played by the management of LASUTH over the autopsy result revealing the cause of death of Mrs. Chiamaka Glory de Freitas.
It's now 3 months since Mrs. Chiamaka de Freitas died after a second surgery at the Medical Art Center Lagos, following an exploratory surgery recommended by the hospital after she was delivered of a baby Boy through Caesarean Section. The grieving husband Mr. Arlindo de Freitas has in search of answers to the true cause of death of his beloved asked that the LASUTH (Lagos State Teaching Hospital) Conduct an autopsy. But that answer keeps eluding him as LASUTH appears to be doing everything but the release of the autopsy report.


Chiamaka died after a second surgery at the Medical Art Center following a Ceaserean operation. She complained of pains at the abdomen after the CS, and the hospital against her husband's wish went ahead to conduct another operation on her less than 24 hours after the CS. She died few Hours after the process. The death certificate revealed that she died of haemorrhagic shock. In other words, she bled to death.


The information obtained from an inside source revealed that the said autopsy was conducted since 26th March 2017, but LASUTH and its management for reasons best known to them has either refused to release the result or deliberately delay it release.
Upon the intervention office of the Public Defender Lagos, LASUTH claimed that the result has been released to the coroner. The coroner denied receiving any result and went ahead to approach LASUTH for the same results

As the event unfolded, the hospital admitted that the result is ready but due to the mistakes on it, they needed more time to correct it. At some time, they alleged the delay was due to the examination being conducted at the pathology department.

We hereby mandate LASUTH to make available this result before the monkey's hand turns to that of a human.
Ubah C Joseph Esq.
Counsel to the family
---