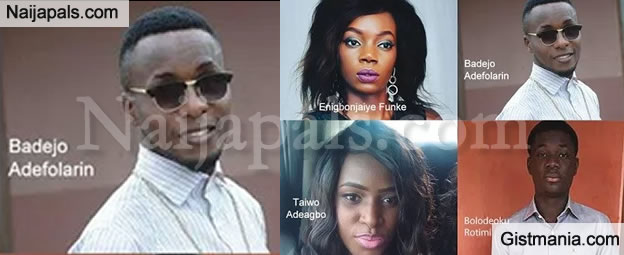 If you suddenly found out that your wedding photographer has lost all your wedding photos, what will be your reaction? Some Nigerians have things to say about the matter.

Taking pictures is a way of documenting history and events such as weddings. That is why a considerable amount of resources and efforts is invested in photography during marriage ceremonies. But if, due to some unexplainable circumstances, the photographer hired to take pictures of their wedding failed to get one, Saturday Punch asked some Nigerians what they would do

I will make his life miserable – Badejo Adefolarin

First, I would blame myself for not hiring a professional photographer and for relying on a novice for low cost. He will have to pay back the money since he cannot provide the pictures. Some individuals can be stubborn and if he tries to be stubborn with me and refuses to pay back, I will make his life miserable. I will use every available social media platform to destroy his works and by doing this, others would avoid falling into his provocative and messy ignorance. I will make sure he does not get patronised for a long time.

I will be extremely angry – Bolodeoku Rotimi

I would be extremely angry, but there's nothing I can do to bring back the lost pictures. Even if I decide to kill the photographer or arrest him, I can't get my pictures back. The only thing I can do is for me to go meet family and friends if I could get the picture they took with their phones, gather them and print them out. I will definitely get a refund of my money and I can also decide to do a photo shoot with the wedding clothes.

It will be a terrible thing to happen- Gbenga Oshinowo

I might go crazy but if I decide to arrest him, it would not bring back the pictures. I will try to contact people that attended the occasion and get pictures from them if possible. The deed has been done and I can imagine how my wife will feel about it because women love posing for the camera. It will be a terrible thing to happen to us.

He will be admitted in a mental institution – Akinbode Folajimi

Well, the pictures are lost already and there's absolutely nothing anyone can do about it. Even professionals make mistake because nobody is perfect. My wife and I will probably pick a date to dress up for a photo session but I will make sure that the photographer is admitted in the nearest mental institution because I do not know how he could be so daft not to have a backup plan or something in case anything happens. But truth be said, there is nothing I can do but I do not know about my wife.

I will give him the beating of his life – Olakunle Jega

I pray something like this does not happen and if it does, first and foremost, I will sedate him and give him the beating of his life. When he wakes, then we can deliberate on peace talk in which he will fix another appointment with me by doing an exclusive photo session with me, my wife and our close relatives. This is why you need lovely and understandable in-laws. We just have to slay in our attire again just for a photo session.

We snap the pictures again – Esther Orida

I can't really do anything though. The pictures are gone, unless it can be recovered. The photographer will have to refund my money, but it will be very painful. I expect the photographer to be professional enough to have a backup plan just in case things like that should occur. But if he doesn't, then life goes on. A successful marriage doesn't depend on pictures, although the pictures are meant to be for memory sake. However, one can only move on and avoid doing anything untoward. It's gone already. We will wear the clothes again and snap and this time, it will be just us and our close relatives.

He will refund my money – Aderibigbe Abiodun

I will definitely be mad at the photographer and I would ensure my money is refunded if I have paid him part earlier. I can't get him arrested or kill him because of that, but it will be a terrible thing to happen. I will also try to reach out to some close friends and families to confirm if they also captured the event to see if I can get to print some out for memory sake.

He will end up in police cell – Taiwo Adeagbo

Actually, I will feel sad and extremely angry after I have paid half of what he charged and waited to see my pictures and they suddenly don't come through due to his carelessness. I would love to beat him up but I am a woman and it will be very wrong. He will have to look for those pictures and I don't care how he goes about it or he would end up sleeping in the cell for like two weeks. Hopefully my twin sister would also hire her personal photographer too, so I can collect pictures from her but if she does not, he is going to be in trouble.

I will sue him – Enigbonjaiye Funke

There are no two ways to it; I am suing him immediately, he has to pay for his carelessness. There is no way I will have another wedding party because my hired photographer lost all my pictures. I know he will try to run away if I tell him my intentions, so I won't. I will go to either his office or home and get him arrested. He has to be responsible for another wedding party and this is the reason I would not make use of only one photographer. I will hire like two or more because these people can be really annoying.

He had better run away – Oni Deborah

He can never make such mistake of losing my pictures for whatever reason. He had better run away than coming to break such news to me because I will tear him to pieces. I can't redo the wedding and the only way he can be saved is if he has the negative copies. If he likes himself, he will escape and not be seen again.
---