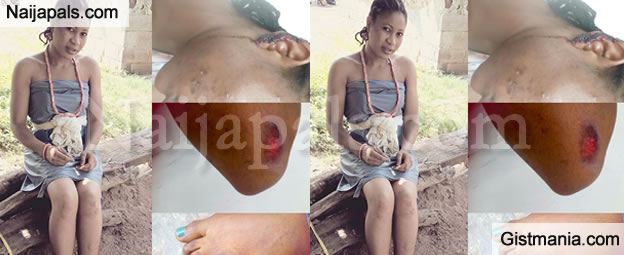 Nollywood actress narrates how she escaped from the hands of some kidnappers in Oyo State

Bewaji Folashade has revealed how she got kidnapped on her way from a movie location, last night, at Akobo, Ibadan, Oyo State. According to her, she got picked up by the men, dragged on a bike and was being taken to an unknown location.

In a chat with Tunez, she said: "They kidnapped me at 10:20pm last night at Akinyemi street, while I was coming from a movie location at Akobo. It got to a stage that I had to struggle with them on the bike because they would still kill me when we get to their den.

My thought was that it is better they kill me where people can see me and take me to the hospital. When we got to where people were, the bike fell and I struggled to fight them. People heard our voices and they started coming out. That was how they fled and God saved me."




[email protected]

alsh158Thank God for your life!

tinacharlez

[email protected] nah so ib kan worst now??? Dis babe dey come our house for bodija b4,nah tunde padi o take God for her life

[email protected] bro see Sade o

temytabithaCong ooo

johnblazeogbukaThank God for his mercies

bisolarThank God o!

tulad_wearzoku orire o

opeyemifemiThank God for your life oh

honey__popsSo sad

pricelesspearl87Thank you Jesus

[email protected]

[email protected]

chizzyeze517Thanks to Jesus o

nikiriahThank God for ur life..

kikelomooni4lifeAlhamudulilahi

lewabeautymakeoversWow smart girl Bless God

megaheightseventsThank God

layilakersLucky you.
---