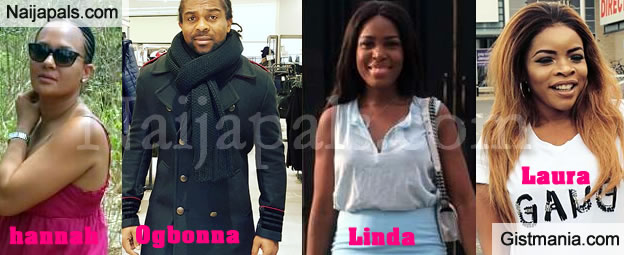 Well, well, well Lets not all act like we are not going to talk about the buzz on Linda Ikeji's kid sisters young marriage to Kanu Nwankwo's kid brother, Ik Ogbonna this week! as with many celebrity marriages this happens over and over again! The Ex came knocking and calling, so here is the gist for those who are not very familiar with the story. Laura is the kid sister of blogger, Linda Ikeji, she has been head over heels for Kanu Nwankwo's kid brother, she is so much in love that she calls him her brother (Biko, Laura chose one, brother or husband) and soul mate and all this is perfectly fine and usual with all the highly publicized relationship, problem here is, IK Ogbonna wasn't here without his own baggage, the brother has 2 very grown kids with his first love, an English lady by name Hannah Turay. Before now, Hannah has been in the background of everything and studied the entire situation carefully like most women would do, the last week, Hannah came out like a female dog whose puppies are being messed with - she issued a stern warning to the two new lovebirds about messing with her family and the children she had with Ogbonna in public and as you would have guess, there is no nice way of putting a message like this, IT WAS SERVED HOT!!!, see what she wrote below: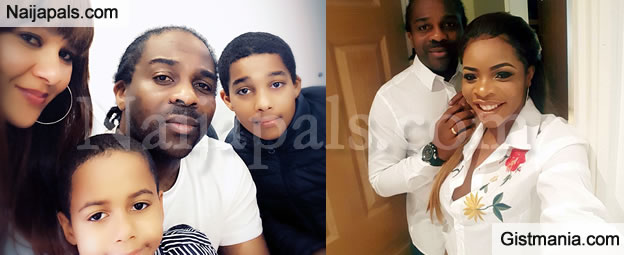 Of Which Laura countered:
and her hubby duly obliged:


In this case, the deed has been done, however we have put together a collection of the hottest shots of Hannah Turay and Laura Ikeji, the two lovers of Igbonna Kanu - Which of them is the hotted?




Bonus:

Hannah showing off what IK is "missing"

..and a bonus for pepperdem gang, Laura


at the end of the day, I think Hannah should be a good baby mama biko, and please allow our dearest sister, Laura to enjoy her man, because everything in the life is turn by turn!

and the winner is?? ...... drop your comment on this case below:
---
Posted: at 2-06-2017 09:42 PM (3 years ago) | Hero