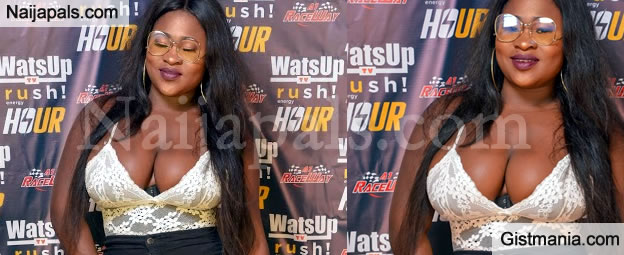 This is probably the last photo story I'm doing on singer Sista Afia, and her unwarranted display of body parts.

She was at the WatsUp TV Celebrity Car Race over the weekend, sporting a top that could barely contain her jugs.

Holy crap! Check it out and share your views…cool or trashy?


---