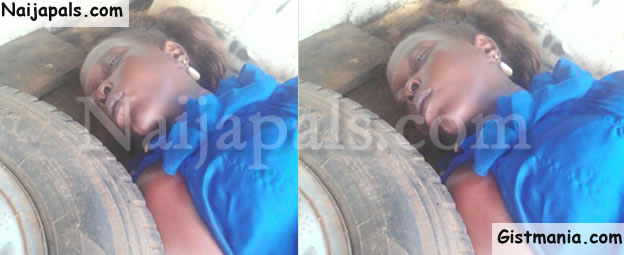 There was pandemonium on Friday on Obomwan Street, off Second- West Circular Road , in Oredo Local Government Area of Edo State, when the corpse of a woman was discovered in one of the buildings in the area.

The remains of the deceased, whose identity could not be ascertained, were said to have been found in a bathroom, a development which startled many residents in the area.
It was learnt that the lady, suspected to be in her late thirties, had passed the night in her lover's house at 17b Akugbe road, near Uwa market, off TV road, Benin.
It was also learnt that the deceased had a disagreement with her lover, identified as one Anthony Akhimien, in the early hours of Friday.



Some of the residents, who refused to speak on record, raised the suspicion that the body of the deceased could have been thrown into the next compound after she died.
Occupants of the house where the corpse was found were said to have raised the alarm, which attracted operatives from Textile Mill Police Division.
It was also learnt that the tenants in the building where the lady was suspected to have died abandoned their homes for fear of being arrested.

But Akhimien was later said to have been arrested at about 3 pm after he was caught in his room by some military officers, who later handed him over to the police.
The remains of the deceased were also said to have deposited in a mortuary.

The Police Public Relations Officer, Mr. Moses Nkombe, confirmed the incident, adding that investigation was ongoing.
Nkombe also stated that the suspect would be charged to court at the conclusion of investigation
Problem with this article? Please contact us
---