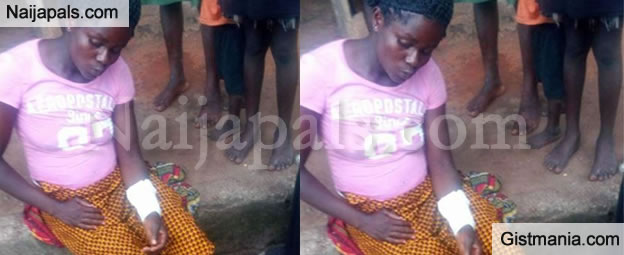 The attention of the Federal Government and security operatives across Nigeria has been drawn to the criminal activities of suspected Fulani herdsmen orchestrating mayhem across the geopolitical zones in Nigeria with limited corrective interventions by the State.
A social media report shared by one Young Bishop Jeffrey on Facebook revealed the Ukwuani Local Government Area of Delta State was recently invaded by some Fulani herdsmen with residents viciously attacked by the recalcitrant nomads.
According to him, a woman was beaten to stupor and her arm was broken alongside her sister's leg yesterday. He shared the photos of the downcast victim reeling in pains and wrote:


Quote

"The Fulani herdsmen in a serious war in Delta state. Since 3 days now, they have been shooting and destroying properties and lives in Ukwuani, LGA in Delta state.
"This woman on this pix went to farm today only for her and her sister to be beaten up mercilessly by the Fulani Herdsmen, they broke her hand and broke her sister's leg. Deltans shd we watch this to continue to happen? Shd we run from our own land?
"Delta state Government it is high time the bull is been taken by the horn. Enough is enough of their devilish act in our land's."