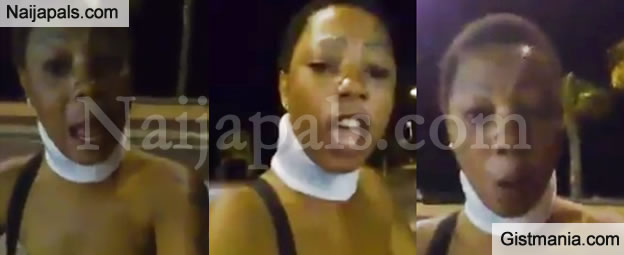 A Nigerian self-confessed commercial s*x worker plying her trade in the streets of Italy has raised an alarm that those who trafficked her to Europe for prostitution want to make her mad.
An Italy-based Nigerian lady identified as Blessing Okagbo from Edo state, who is a comemercial s*x worker, has share a video clip online while raising an alarm and appealing to concerned bodies to come to her aid in the European country.
In the video footage which emerged online and making rounds on social media, the lady who admitted to being a victim of trafficking by a Nigerian syndicate, says she has been in the European country since 2011 hustling on the streets as a prostutute.
The young lady who lives in Lanzarote, Italy also claimed that she was arrested by the Police who questioned her about how she came to Italy. According to her, she said she didn't want trouble so she had to tell them she was brought by her baby's father.


The lady who later switched to her Edo dialect in the video, revealed that she had to engage in contract marriage for her to stay in the country as her passport was seized. And since then she's been hustling.
From details translated from her dialect, the lady who is trying to stop her "hustle" is under attack and is now calling on the authorities to come to her rescue because her life is in danger as she said, her ex-lover and others want to afflict her with insanity (madness) after accusing her of having HIV.
Watch the video below;.

Problem with this article? Please contact us
---