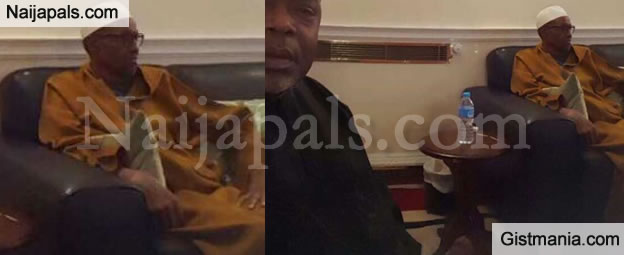 The first picture of President Muhammadu Buhari has surfaced online for the first time since her traveled to London, United Kingdom for medical treatment.

Voice of America's correspondent, Saleh Shehu Ashaka, who released the picture, Saturday evening, claimed it was the first picture of the president after 68 days abroad.

He wrote,

Quote

"President Buhari's first picture in 68 days, since he departed Nigeria for medical treatment in London."





Many Nigerians who flooded his tweet, lambasted him saying its an old picture! You could agree with them because of the President's outfit! But then its a photo that has not made it to the internet until now!
---