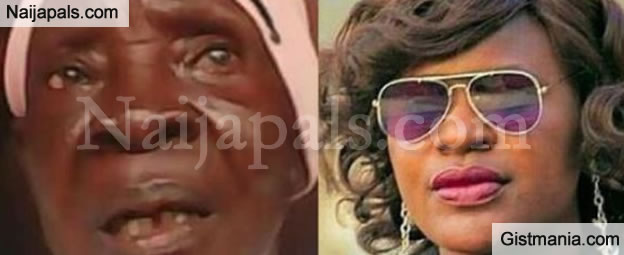 Popular Yoruba actress, Arike Akinyanju Best, is currently bereaved as she has just lost her loving grandmother who died at the age of 109 years. Her grandma has really enjoyed life for her to have lived for such a long age but to her, she believes her grandma was killed by unknown witches and wizards. Sharing the sad news, she alleges that her grandma was killed as there will never be a place for the witches and wizards who killed her grandma in her heaven.
In her words, "Omase ooo!!! Witches and Wizard have no place in heaven walahi. They killed my Precious Adorable Darling Darling ABIKE..at 109years Omo Ajah Olomu Aperan Omo Olora agogo ide Omo Apekun j'oye, Omo akenigbo k'eru o ba ara ona Omo Asawon ni poriki poriki ese Omo ipile Ajah kii je akaraba, Suku eja ni won yo siwon lenu, Omo B'olode o ku, Ode baba eni o gbodo wu gbegi, Omo Ajah ara iraye.... I will forever miss you grandma.. (She never treated me as a wife to her grandson, but as her OWN and I loved her dearly)."

sorry to add this, what should have killed her at that age?