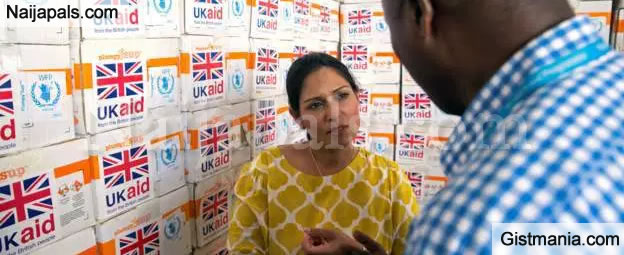 Britain is to halve the amount of money it gives in humanitarian aid to Nigeria over the next few years.

In 2016 the UK spent £100m ($129m). But for the next four years they have only pledged £200m. That's £50m per year on average.

The money is aimed at victims of Boko Haram terror attacks in northern and eastern Nigeria.

During a two-day visit to the country, the British International Development Secretary, Priti Patel, said the Nigerian authorities should do more to defeat the extremists, reports Reuters.

She also added that other countries needed to share the aid burden.

Boko Haram attacks have displaced more than 1.5 million people – this has wiped out local farming, leading to acute malnutrition.


Posted: (3 years ago) on 31-08-2017 11:39 AM | Hero