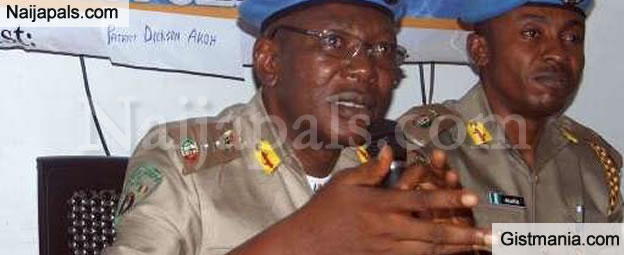 Justice John Tsoho of the Federal High Court in Abuja, on Tuesday, has discharged the post-no-debit order it placed on 24 bank accounts belonging to the Peace Corps of Nigeria since June 23, 2017.
In a ruling, the court vacated the order after upholding the motion filed by the group and its national commandant, Dickson Akoh, who are also being prosecuted by the Federal Government before the same court. The judge had placed the post-no-debit on the accounts on the 24 accounts on June 23, following an ex parte motion by the prosecution.
But Akor and the group, through a motion filed on July 5, 2017, challenged the order made by the court, accusing the prosecution of "suppressing and misrepresenting facts" in the ex parte motion through which the prosecution obtained the order.
Justice Tsoho held in his ruling on Tuesday that the prosecution fail to controvert the allegation by the applicants.
Details later...