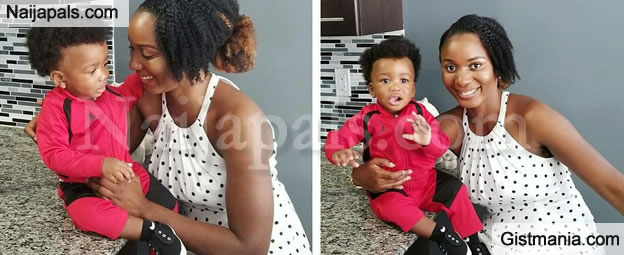 The actress Last Year dragged alot of questions on herself after she welcomed a baby before getting married, Making her among the latest Babymamas in town..
Since then she refused revealing the name of her babydaddy, and rarely shares photo of her son, But few days ago she shared an adorable photo of the boy as his first birthday comes up soon.. and called him her favorite man..

Still we are yet to know the name of her babydaddy. ofcourse she's not married.


---