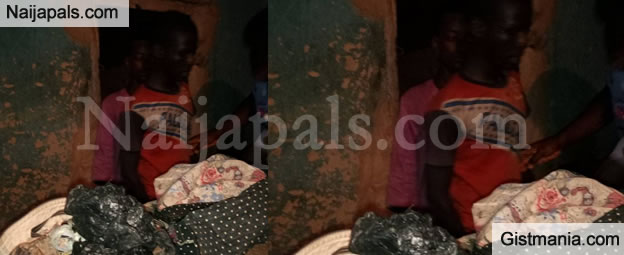 A man, Emmanuel Nicholas, has decried the rate of attacks by Fulani herdsmen on farmers in his area. The man who lives in Yola, Adamawa state, revealed how one of his workers in the farm was allegedly attacked by two herdsmen who forcefully stole his mobile phone. According to the narrator, the Fulani herdsman stabbed his fellow herdsman mistakenly in an attempt to attack his victim.


Below is what was shared on Facebook;
What Fulani/Hausa Herdsmen are doing to farmers is unprecedented. One of my workers in the farm was attacked by two Herdsmen. His Mobile Phone was forcefully snatched away. In an attempt to stabbed him, the Herdsman mistakenly stabbed his fellow Herdsman.


Few days back, we nabbed two of them and handed over to Police Men. They attempt to eat up my crops. Attached is the picture of the two Herdsmen we nabbed. Government is mute, with no protection for farmers.

---