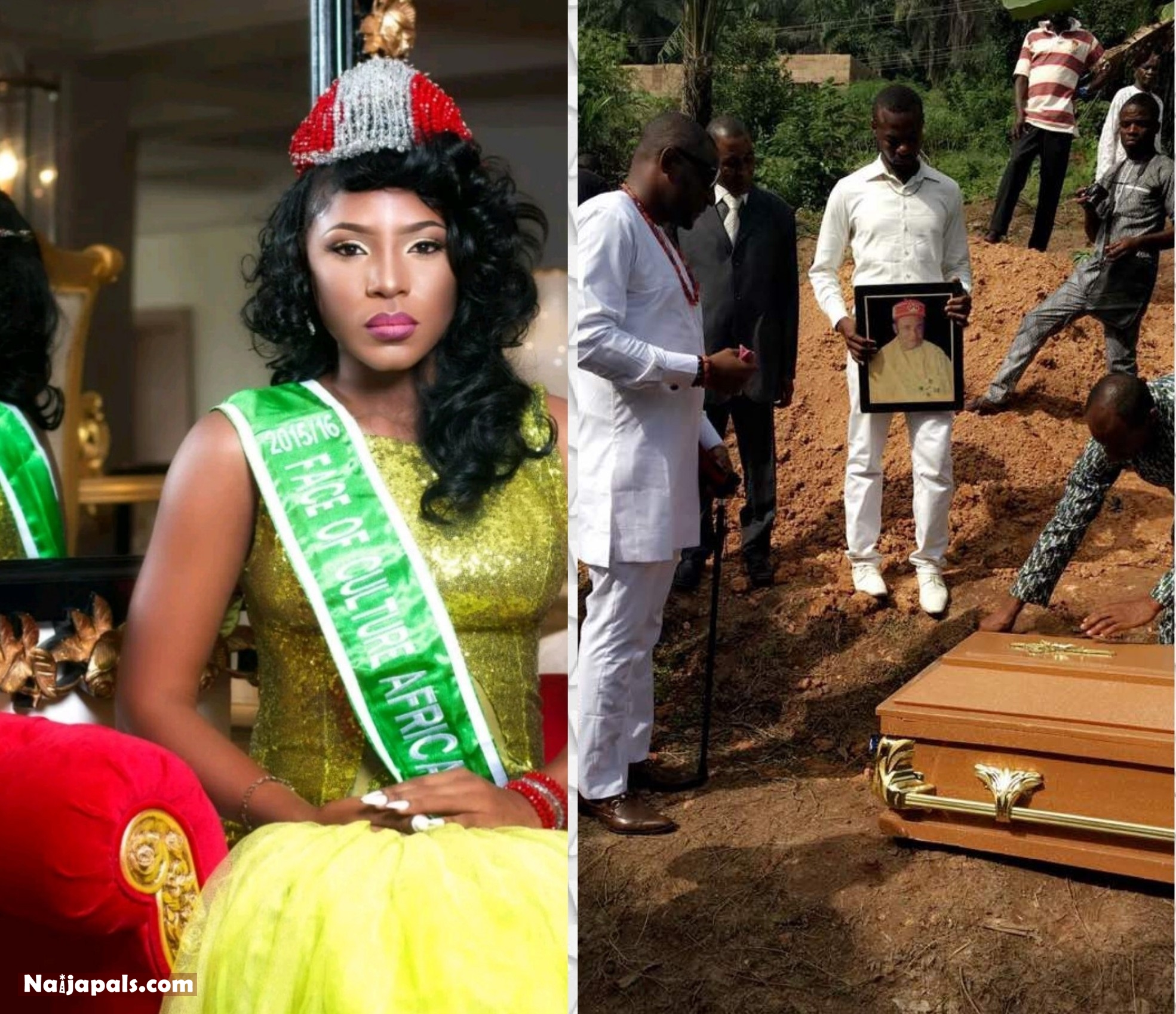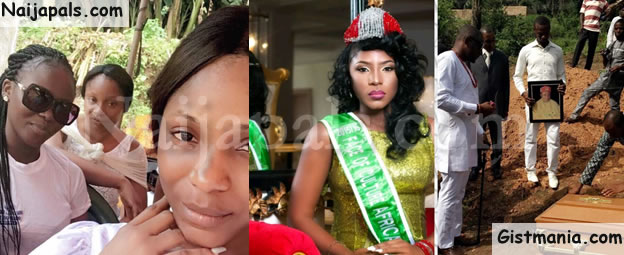 It was a sorrowful moment for former Nigerian beauty queen Jennifer Okechukwu as she buries her late dad amidst tears and mourning in Enugu.

Jennifer Okechukwu who held the post of face of culture Africa 2015 was visibly described as the best and most influential beauty queen during her reign due to the multiple humanitarian projects she carried out successfully before handling over her crown.
Her late dad Chief Alhaji Luke I Okechukwu (ogbuefi chinyelugo 1) of Enugu State was also known as the IGWE NDI IGBO dutse FCT as well as the chairman of Ogugu Community Union in Abuja FCT .

He was partly into politics late back in 1999 as the treasurer of APP party at Sokoto. Late Chief Luke Okechukwu was a very peaceful man before his death.