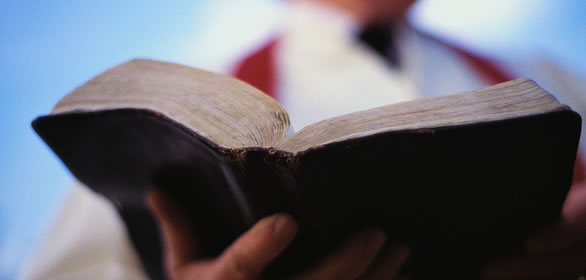 Church clergy have been told to refer to God using gender-neutral language, dropping masculine words such as He and Lord.

The order came after more than 250 members of The Church of Sweden, which is a Evangelical Lutheran church, met to discuss ways of updating a 31-year-old handbook that sets out how services should be conducted.

The church is headed by a woman, Archbishop Antje Jackelen, who told Sweden's TT news agency the church had been discussing using more inclusive language since its 1986 conference.

She said: "Theologically, for instance, we know that God is beyond our gender determinations, God is not human."

But not everyone is happy with the decision.

Christer Pahlmblad, an associate theology professor with Sweden's Lund University, told Danish newspaper Kristeligt Dagblad the move was "undermining the doctrine of the Trinity and the community with the other Christian churches."

He added: "It really isn't smart if the Church of Sweden becomes known as a church that does not respect the common theology heritage."
The meeting lasted eight days and the decision was one of many made by the church's 251-member decision-making body.

The new rules will come into effect on May 20 next year, which is the Christian holiday of Pentecost.
---