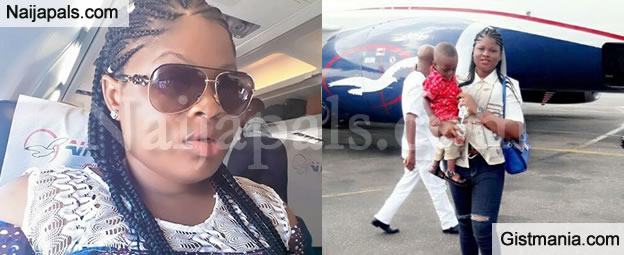 A young lady and Facebook user identified as Chioma Udogu Mbamalu, had few weeks ago, commented on pictures of internet sensation and comedian, Emmanuella inside an airplane, at her favorite Facebook page, and her life dream came to pass.

Chioma had in the comment section, jokingly said that as little as Emmanuella is, she is a regular flyer that uses flight to move around the country and most importantly, she is older than Emmanuella and that she has not flew before except the planes she sees in the sky.

Just as she dropped the comment in the page, a young man identified as Chukwuemeka Okorie, saw Chioma's comment and then offered her a free return ticket for her to experience how it feels to fly at no cost. This happened in October.
Yesterday, Chioma flew back to Lagos after spending the weekend in the eastern part of the country after Air Peace ticket was purchased for her for free by Emeka.

Problem with this article? Please contact us