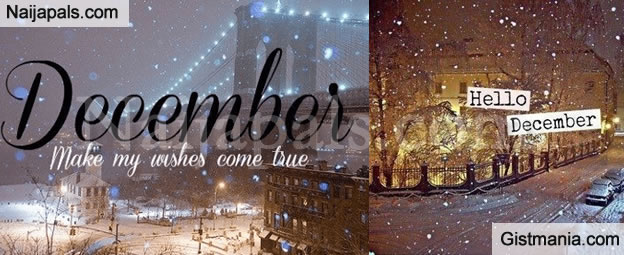 May God cause you 2 be celebrated above your contemporaries this month, May His peace dat surpasses human younderstanding.. May He cause you to be fruitful and productive in every good work.

God has raised you as a Champion to shake the world in this latter times. You shall be invited to counsel kings of nations. You're a genius!

God will Wonderfully Bless and Expand your Territory, He'll Be Wt you In All you Do and Kip you from All Evils and Disasters As d Year Goes To An End.

Your December to Bloom! Have A Glorious December!
---