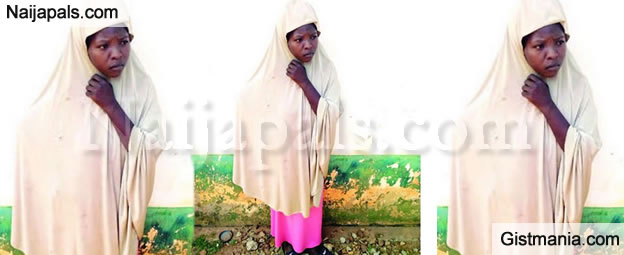 Mrs. Fatima Muhammed, 18, and Hafsat Adamu, 15, who were allegedly abducted by a yet-to-be-identified criminal, have been rescued by the Nigeria Security and Civil Defence Corps, Nasarawa State Command, Punchng reports.
The state commandant of the NSCDC, Mr. Mamud Gidado-Fari, said the victims were rescued last Friday at Line Supper Cinema in the Lafia LGA of the state.

According to him, one Ibrahim Nasir reported that his wife had been kidnapped. Gidado-Fari explained that the housewife was found at the kidnapper's hideout, where she had been locked up for a week by the suspect.

"We forced our way into the room and found the woman alongside a 15-year-old girl, Hasat Adamu," he said. The motive of the abductor had yet to be determined.

The commandant said, "The nature of the case is what we are trying to investigate because as it is, we don't know whether the motive of the abductor was ransom or for ritual."

But Fatima said she was not abducted, saying she was at her lover's place when some NSCDC operatives broke into the room and whisked her away.

She said: "I was with my sick mother from morning till evening and when it was time for me to go home I decided to see my old boyfriend, because I didn't have money for transport.

I had to stay till the following day because it was late and before I knew what was happening, I saw NSCDC (operatives) breaking into my boyfriend's room and that was how I was arrested.
I am a married woman, but I left my matrimonial home because I have been having quarrels with my husband ever since we got married. My husband had told me not to go anywhere there is crisis and there was never a day I disobeyed him," Fatima stated.

---