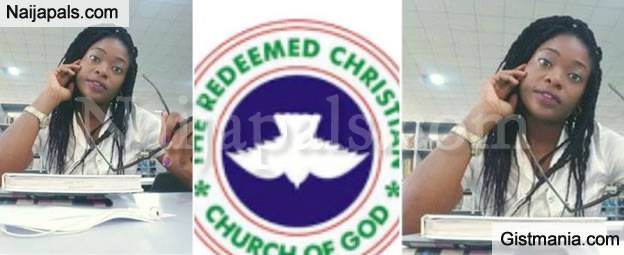 A young Nigerian lady has taken to Facebook to call out an RCCG pastor for defrauding her mum of N11m.


According to the lady, SARS officers were even called when the issue got hotter and the said Pastor reportedly signed an undertaking to return the money but is yet to return the cash.

She wrote;


Quote

Today is Sunday… In the light of all these going on
I want to ask members of the Redeemed Christian Church of God
And all persons who know Pastor Chiedu Ezekwesili
To ask him to return the Sum of Eleven Million Naira which he swindled my mother of
My mother has always been a staunch believer in this church of a thing

It is a pity that she keeps believing every person who calls himself a Man of god, is an honest and god fearing person
I have decided to take up this issue because 11 million is not a joke in these hard times
E.A Adeboye and his people should know what their various pastors are up to , all in the name of church
I will give details of the scam and how we called SARS on him and his deputy pastors and the undertaking they signed in the month of September yet they have not returned the money
I have all these proof…and even a bounced check he gave my mother, for the F.ucktards that will try to defend him
This is the same way i suffered hardship and molestation in the hands of An Omega Fire Ministry Pastor!
I will not rest until these Men pay for their Crimes!
And the rest of you who are flocking to church as i type, to give them more of your hard end money…Its such a bloody pity.
I would never wish to be in your shoes!



---