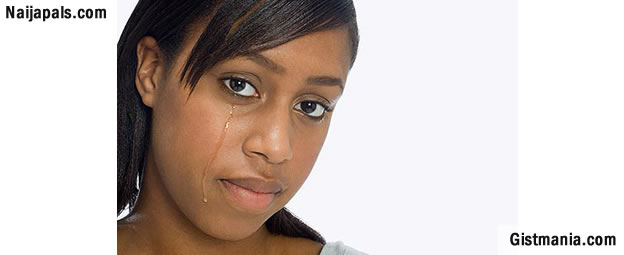 Halima Salihu, an Abuja-based businesswoman, has approached a High Court of the Federal Capital Territory (FCT) sitting at Maitama, Abuja, seeking the dissolution of her marriage to her husband, John Nouhayin, on the grounds of desertion.

According to Nigerian Tribune, the petitioner informed the court, presided over by Justice Peter Affen, that she got married to the respondent on June 16, 2014 at the Abuja Municipal Area Council (AMAC) marriage registry and were issued with a marriage certificate.

According to her, her husband left their Kubwa, Abuja residence on July 27, 2014 without telling her anything, only for her to later discover that some of his belongings were no longer in the house.



Quote

"My Lord, we got married on the 16th of June, 2014 at AMAC marriage registry. We were given a marriage certificate that day. We moved in together as husband and wife after the marriage.

"On the 27th of July, 2014, he left the house at Kubwa without saying anything to me. I waited throughout that day. His line (telephone) was not going through.

"I later found out that some of his belongings were no longer in the house," the petitioner told the court.

She informed that she contacted her husband's family to tell them the issue on ground but the response they gave was unsatisfactory.

The petitioner added that it was then she contacted her uncle and told him what was happening.

"My uncle met with his family who told him that he had travelled out of the country and that he was no longer interested in the marriage. I still waited hoping that he would change his mind and come back.

"But up till now, he has not come back. That is why I brought the matter before my Lord," the petitioner told the court.

She, therefore, pleaded with the court to dissolve the marriage.

Counsel for the husband, Abubakar Muhammed, told the court that he did not want to cross-examine the plaintiff.

He stated that based on the instruction of his client, all the wife said in her petition before the court was true.

According to the counsel, "based on the instruction of my client, the respondent confirmed that all she claimed in her petition is true and he has no objection to the petition."



Muhammed then urged the court to grant the relief sought by the petitioner.

Meanwhile, Justice Affen has directed parties in the matter to file their written addresses within seven days from Wednesday, November 29.

He, therefore, adjourned the case till December 5 for adoption of final addresses.