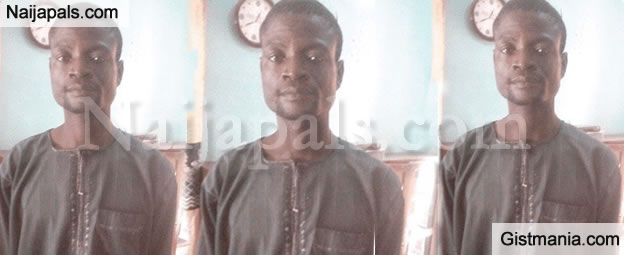 A 50-year-old man, Bamaiyi Tanko, has been arrested by the Niger State Police Command for allegedly murdering his wife, Auta, 30.

According to the police, Tanko, allegedly hacked Auta, to death following an altercation and to cover up the crime, he threw the cutlass he allegedly used, into a nearby bush.

Bamaiyi told newsmen, yesterday, that his wife had been starving him of food for almost five days. He said: "In the heat of argument I used my cutlass (machete) and killed her.

My wife was fond of not giving me food in time and when I complained, she will abuse me. She never gave me food each time I asked for it. She even asked my 10-year-old daughter to abuse me because I was asking for food and whenever I want to correct the girl she will abuse me."




Regretting the incident that led to his wife's death, however, Tanko said it was the work of the devil and advised men to always keep their anger in check. The suspect pleaded for forgiveness. .

"I am sorry, extremely sorry for what happened; it was the work of the devil and I pray my in-laws would find a place in their hearts to forgive me. I regret all my actions," he said. The acting Police Public Relations Officer in Niger, Peter Sunday, said Tanko had already been charged to court.
Problem with this article? Please contact us
---