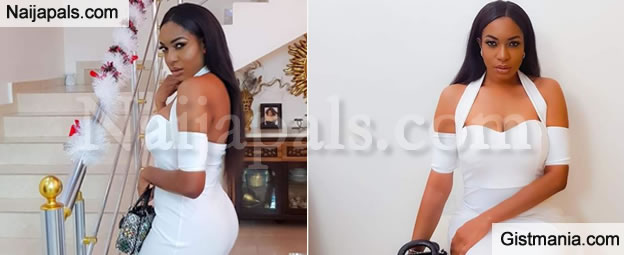 Actress and entrepreneur Chika Ike stepped out looking charming in this gorgeous white dress.
She shared one of the pictures on her Instagram account and wrote:
"Can I crush on myself today??#wcw . She is a reflection of God's grace . She isn't looking for anyone's validation because she knows she's enough. She is a business woman who loves to inspire and motivate people . She is a go-getter and doesn't take no for an answer. She loves God and she is a positive thinker .She has chosen to see the good in every situation and loves to have a good laugh ? (I'll stop here now ?)She is Chikadibia Nancy Ike. #selflove #iloveme #lovethyself #filmaker #realestateinvestor #enterpreneur #philanthropist"

Problem with this article? Please contact us