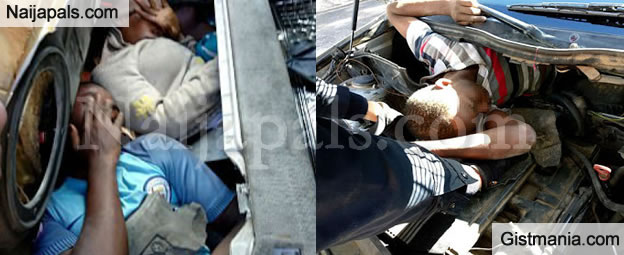 Border police on discovered four African migrants hidden within one car after it sped through the border crossing into Spain from Morocco.
The driver and a passenger drove at speed past police officers at the Beni-Enzar checkpoint before abandoning the car at a petrol station and running off.

Upon searching the car, officers found two men cramped inside the car boot, while another was curled up inside the bonnet. A woman was then found squeezed inside the car dashboard.

The driver and passengers were detained after a struggle with police during which two officers were hurt. The pair now face people trafficking charges.

Problem with this article? Please contact us