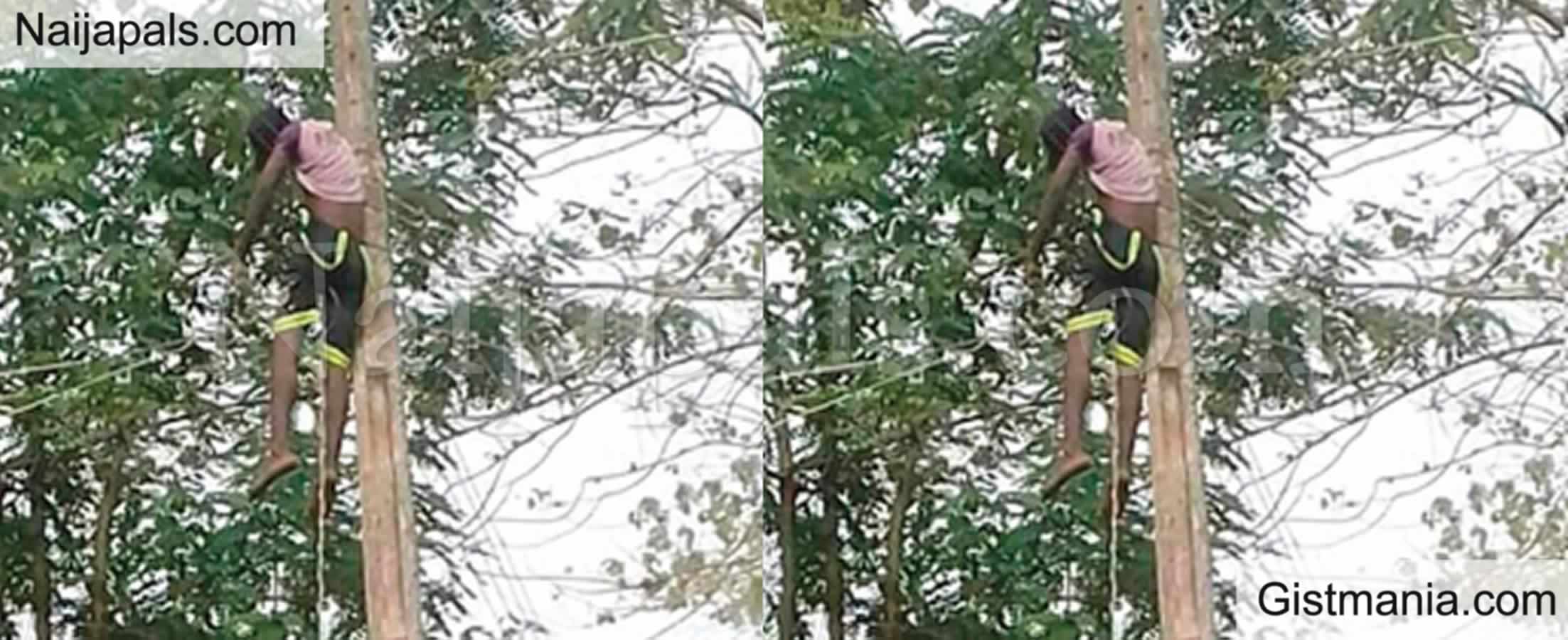 A thief has met his untimely death after he climbed an electric pole in Bukuru, Jos South Local Government Area of plateau state to steal.
He died in the process after being electrocuted. His body was found hanging from the pole for hours throughout the night before it was brought down by emergency officials.
The sad incident caused a total blackout in the area. Many people in the area have been complaining about the activities of vandals in the area who are fond of stealing electrical materials.

---