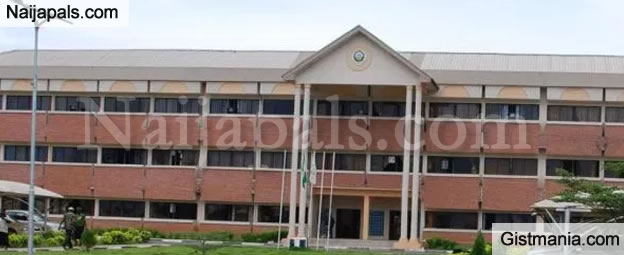 It has been revealed that no fewer than 12 students of the Osun State University, Osogbo campus slumped inside a lecture room on Thursday as a result of leakage of a poisonous substance.

According to Reporters, some students of the university, who pleaded anonymity told our correspondent that some 300-level students were receiving lecture when the leakage occurred.
Some of the students said the gas leaked from one of the laboratories while others said they did not know the source of the chemical. But they said that no fewer than 12 students slumped as a result of the leaked chemical and the affected students were rushed to some hospitals outside the campus for treatment.


The student said,

Quote

" Some 300 level students were receiving a lecture in Anatomy Department this afternoon when the incident happened. The lecture room was overcrowded and some of the students had to squat while one of them sat on an industrial fire extinguisher inside the room."

" I think the student sat on it for about one hour or thereabout and, unknown to him, his weight had exacted pressure on the extinguisher, causing the container to release a heavy concentration of carbon dioxide inside the already stuffy lecture room.

" The students inhaled the leaked carbon dioxide and some of them collapsed and were taken to hospitals outside the campus when the situation was becoming very serious. Some of them were taken to Our Lady of Fatima Hospital at Jaleyemi area.

" Some of the students were placed on oxygen but their conditions were stable. One of the affected students, Basirat, has nobody here in Nigeria. Her parents are in Côte d'Ivoire and we have been praying that nothing bad should happen to any of them."



The Vice-Chancellor of the university, Prof. Labo Popoola, when contacted, confirmed the incident.

He said,

Quote

" Some students of our College of Health Sciences, Osogbo campus, sat on a cylinder of a fire extinguisher around a classroom. They tampered with the nozzle of the cylinder, which later exploded.

"In the stampede that occurred while the students numbering about 200 were escaping to safety, some were injured, while about 20 of them who inhaled the poisonous gas were evacuated to our health centre and other hospitals by our staff.

"They were revived, and are all in stable condition. No casualty was recorded
---