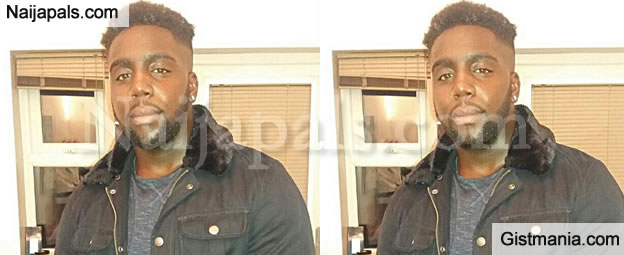 A teenager was stabbed to death after a WhatsApp argument about who was least gay, a court heard.

the deceased John Wright, 19, and Paul Akinnuoye, 20, began arguing after members of the WhatsApp group Ice City Boys commented on Donnell Jones being in a new relationship with a girl called Fifi. During the argument, Wright said Akinnuoye is on Jones' "dick" and Akinnuoye replied that he's straighter than Wright.

"You are on his dick," Wright told Akinnuoye then called him a "batty boy".

Akinnuoye replied: "On your mum's life I'm straighter than you."

This happened at about 5pm. At about 5.20pm they were suggesting places to meet for a fight. They agreed to meet at Sunset Chicken in Blackheath, south east London on April 19 last year along with three others. Wright said it would be a "fist fight ting" and said he would not bring a "shank".

He said: "I didn't get a nank, my mum is in, she will notice the knives are gone."

The five young men later made their way to a nearby park for the fight, where Wright was fatally stabbed, prosecutors said, before he collapsed near the junction of Begbie Road and Hervey Road at about 8.10pm.

Akinnuoye, of Cherry Tree Road, Tunbridge Wells, denied involvement in a written statement to police, claiming he wasn't there at the time and didn't see it happen. But the prosecutor doubts his story.

Prosecutor Tony Badenoch QC said: "By this time one week later he had set to dispose of his phone and had made enquiries, it would seem, in order to cover his tracks."

The prosecutor said the evidence now made it "impossible to suggest" that Akinnuoye's claim he was not there at the time was true. Mr Badenoch said that Akinnuoye's home in Tunbridge Wells, had a shared kitchen with a set of three different colored Ikea knives, and one was missing when police attended after Mr Wright's death.
---