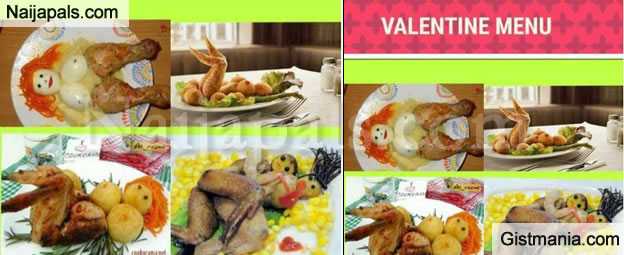 Some Nigerians appear to be taking today too seriously as they have arranged fried chicken, eggs and other food menus to depict images of unclad woman. It is not all about the touch of red in clothings, social gathering, romance and others, the arrangement of food substances like we have here also counts.

Nigerian youths are presently warming up for 'romantic showdowns' with their partners tonight.


Valentine's Day, also called Saint Valentine's Day or the Feast of Saint Valentine, is celebrated annually on February 14.
---