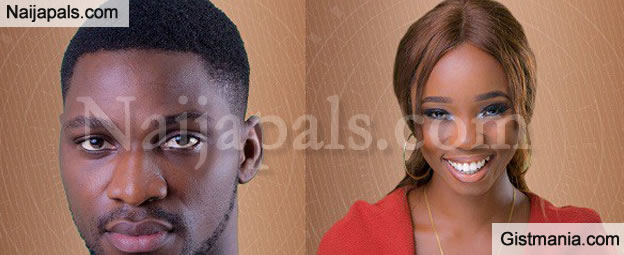 Tobi of the Big Brother Naija house is one of the persons who has been criticised by many Nigerians to be a disgrace to the 'Yoruba Demons Association' because of the way he has been soft with another housemate, Cee-C.

The young man has however confessed to Bamabam that he is a retired Yoruba demon.

Tobi, who became popular on the show for his soft attitude towards Cee-C, whom he sought to have a romantic relationship with, but who has not been showing him the green light.

He was however paired with another housemate by the Big Brother. Tobi was paired with Bam Bam and he showed himself to be a different person entirely. It all looks as if Tobi is more comfortable with Bambam and he opened up on a lot about himself to the housemate.

The duo were so into each other yesterday evening while they were on bed and it was even shocking as Tobi was captured smoking.

He revealed to Bam Bam that he hides some parts of him from some people, indicating he didn't want Cee C to know he smokes.

While they were both in bed, Bam Bam called him a player and he smiled saying he was but he is no longer a player as he has retired from the Yoruba Demons Association. He even went ahead to mention that he was the secretary of the association and he joined at the prime age of 12.

However, he revealed he is now retired and is not in the house to be strategic but is also letting his emotions show.

Cee C was actually captured staring at the duo in a rather unacceptable look.

Cee-C has been criticised by many for playing on Tobi's emotions and turning the handsome young man into her toy-boy that she has the liberty to direct as she pleases. It is quite obvious she is not in any way pleased with the new pairing in the Big Brother Naija house.
---