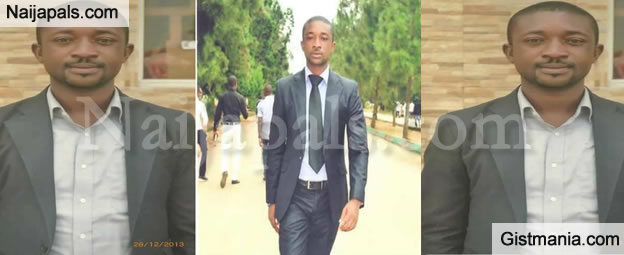 A Nigerian Facebook user Theophilus Utchaychukwu has announced the tragic story of a young man who passed away after getting the job of his dreams after years of struggling to get it in Lagos state.
It was gathered that the deceased identified as Victor Nwobike passed away a day to the resumption of his new job. According to Utchaychukwu, the young man passed away shortly after he fell sick a day to resumption.


In his farewell message, the Facebook user also revealed that the deceased was barely stable financially while he was struggling to get the job of his dreams. He also prayed that God protect people from tragic occurrences and wished his friend a peaceful rest.
Read message below:


RIP BROTHER

From Dame Ibifuro Thompson Tatua:
Today We Lost a Young Man Postmodernist Victor Nwobike popularly called PVN or Postmodernist, He was Known for his Use Of Big Grammars and was Vigor, He has been in the Struggle for a while Now and he Just got a Job at The Nigerian Railway Corporation to Resume Work tomorrow Monday, He Spoke Excitedly About it just Yesterday Evening and was to Travel today to Lagos to Start Work 2moro and 5am Today He got Sick and died shortly after, and this got Me thinking since Afternoon, Is this Destiny? What is this Called?

Just last Night he was Excited and Well, Since Last year he has been doing follow-Up on this Job, he has been Broke and Struggling and Just a Day He is to Resume The Long Awaited Job, He Died, this is a Very Annoying Time to Die, I Have been Thinking a lot why he had to fall sick today and Die today just like that? Abi Village People that he has gone to brief about his Trip, or what? I just don't get it! God Please oo, Abeg ooo, Have Mercy On Us. Cover your Children, R.I.P. Postmodernist. I am still shocked.

---