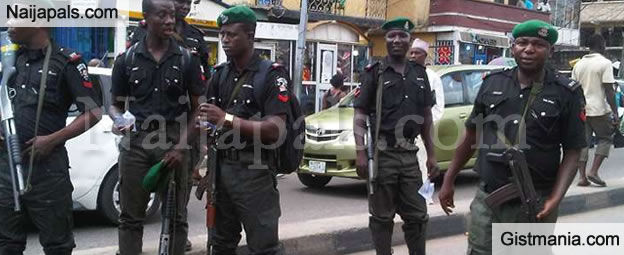 The Cross River State Police Command on Tuesday confirmed the arrest of Effiong Edet, the suspected killer of Sergeant Ekaette Dick, four years after the officer's murder.
the Commissioner of Police in the state, Mr. Hafiz Inuwa, who confirmed this to Southern City News, said Dick was before his death attached to the Mobile Police Force 11 in Calabar.
Edet was said to have walked into the police net when he went to report a matter at the Zone 6 Police Command, forgetting that he was once declared wanted over the death of a police sergeant.
Inuwa said Edet had been on the wanted list of the police since 2016 over the murder of Dick, who was killed in 2014 and his riffle stolen.
Inuwa said,

Quote

"The suspect thought that the police had forgotten about the incident. He had another matter, which he went to report to the Zone 6 Police Headquarters in Calabar, but he ran out of luck when we got winds that he was a wanted person.
"We immediately swung into action by verifying his identity and as I speak, he will be joining another accomplice that has been in the prison since 2016.
"This should serve as a warning that no criminal can ever go unpunished, no matter how long they try to be elusive. They must be brought to book accordingly."
Dick, it was learnt, was killed during a dispute over a piece of land when he went to make peace.
It was learnt that the arrested suspect saw Dick as a threat and he conspired with a group of cultists to kill him.
A source, Ekpo Inyang, said the policeman led his team to intervene in a land tussle around the Ikot-Omin area of Calabar when Dick was killed.
He said, "The sergeant and him team were attacked in the area in 2014. He died after they cut him with machete, which they had sharpened the previous day.
"They had already threatened the person who bought the land to settle them because they felt it was their entitlement. But when you kill someone, you will surely be killed some day."
Counsel for the Village Head of Ikot Omin, Mr. James Ibor, said they were motivated to pursue the matter, even when it seemed the case had been forgotten
"We were motivated because a human life was lost. The sergeant had a family, a wife and children who were waiting for him to come back home that day.
"But some reckless blood-sucking hoodlums, who have no value for human lives, killed an armed man like a pig while on duty and took away his riffle; he must face the music,"

Ibor stated.

---
Published at:
10:32 AM, 21/02/2018 (1 year ago)
Author:

onuigbo felicia
Problem with this article? Please email reporter[at]naijapals[dot]com or visit our contact page
---