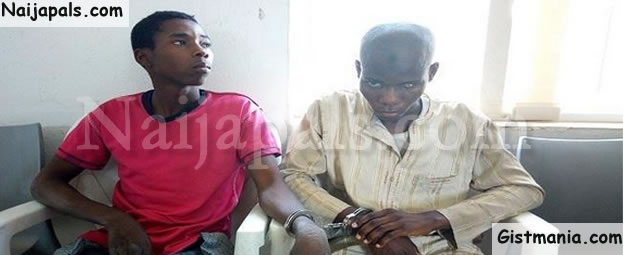 Two kidnappers who allegedly kidnapped a 4-year-old boy in Kano state – have been apprehended by police. The suspected kidnappers allegedly abducted the child at Dorayi area of Kano metropolis. The suspects identified as Jabir Usman Sule and Bashir Aminu popularly known as Karsan, demanded for two-million naira (N2m) as ransom from the parents of the abducted child.




It was gathered that the suspects handed the letter in which they made their demand for N2m ransom to the immediate elder brother of the abducted child who later identified them thus leading to their arrest.

The duo were arrested on February 11, 2018 by the police and the victim rescued at the resident of the ward head of Dorayi where the kidnappers deposited him after they had demanded for the ransom.


---