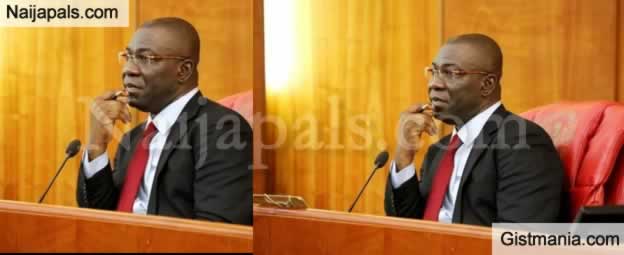 Ike Ekweremadu, deputy senate president, will be charged before the Code of Conduct Tribunal (CCT) next week by the office of the attorney-general of the federation (AGF) reports the Cable.
He will be arraigned for "false declaration of assets" — the same charge slammed against Senate President Bukola Saraki whose case was adjourned indefinitely on Thursday by the tribunal.
Ekweremadu is accused of having assets in United Arab Emirates, United Kingdom and United States of America which he allegedly did not disclose in his declarations to the Code of Conduct Bureau (CCB).
Meanwhile, officials of the ministry of justice and the Economic and Financial Crimes Commission (EFCC) are expected to leave for the UAE on Monday to seek the forfeiture of eight properties allegedly linked to Ekweremadu, TheCable understands.
The forfeiture is being pursued under a bilateral agreement reached between the two countries after President Muhammadu Buhari assumed office in 2015.
According to anti-corruption website, Sahara Reporters, two "undeclared" properties were also traced to Ekweremadu in the UK and three in the US — bringing to a total of 13.
If found guilty, both men could lose their positions and could also be banned from holding public office for up to 10 years.