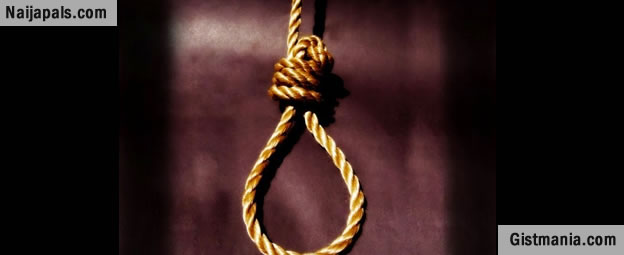 A 66 year old grandmother has committed suicide in Mgbakwu, Awka North Local Government Area of Anambra State. The deceased simply identified as Uzoaku, was found hanging from a room in her bedroom yesterday March 17th.

The woman was said to have been cooking in her kitchen when she left her food and went into her kitchen to hang herself.

Residents of the community say the deceased had for many months complained about the inability of her two children, both graduates, to secure good jobs.

Younger brother of Uzoaku, Frederick Nwenu, however said she had no reason to kill herself. According to him

"My sister had no reason to do this, having trained her two children to university level. She has two children who are university graduates. The daughter is happily married with kids. So, she has no reason whatsoever to commit suicide."

A neighbor of the deceased, Isaac Umeh, who spoke on the sad incident said

''"Nobody was around except her. The food she was cooking was still on fire when she suddenly abandoned it and rushed into the room where she used a rope to hang herself on a window protector. The whole thing is still a shock to us because nobody believed a woman of her age with grandchildren can take her own life that way."

Meanwhile the corpse of the deceased has been deposited in the state morgue.


---