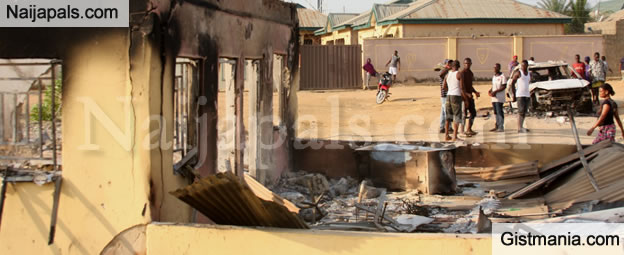 Angry youths of Narayi community located in Chikun local government area of Kaduna state have reportedly set a Cherubim and Seraphim church on fire and almost killed the pastor yesterday.
It was gathered that the pastor of the church had allegedly contracted a young man to carry out a construction task in a river and he died in the process.
The death of the young man generated the feeling that he was used for ritual by the pastor. In the process of accusing the pastor of killing the deceased, the church was set on fire.
Report also has it that a police post was also set on fire by the enraged youths in the community.

Problem with this article? Please contact us