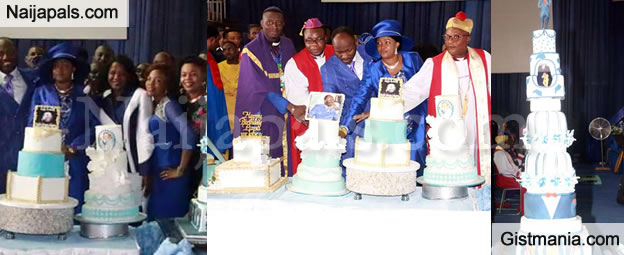 Apostle Suleman celebrates birthday in grand style...

*Donates N5million to Benue State Government to cater for Displaced persons.
*Builds school for community,
*Builds & Furnishes House for widow.
*Donates and installs 133kva Transformer to the Nigeria Prisons Service Auchi.
*Shares N32 Million cash for members.





8 things You do not know about Apostle Suleman;
1. He is the 2nd son of Imoudu Sule (chairman Rodsul Nigeria Enterprise).
2. He is a professor of World Missions.
3. He has written and composed over 30 songs.
4. He is the National Patron of Niger-Delta Bishops & Ministers Forum (An association of well over 2000 Bishops).
5. He has given out over 600cars.
6. He does 40days fasting twice yearly.
7. His favourite colour is blue.
8. He was actively involved in Students Union Governments and fought for the good of his fellow students throughout his school days.
Problem with this article? Please contact us
---