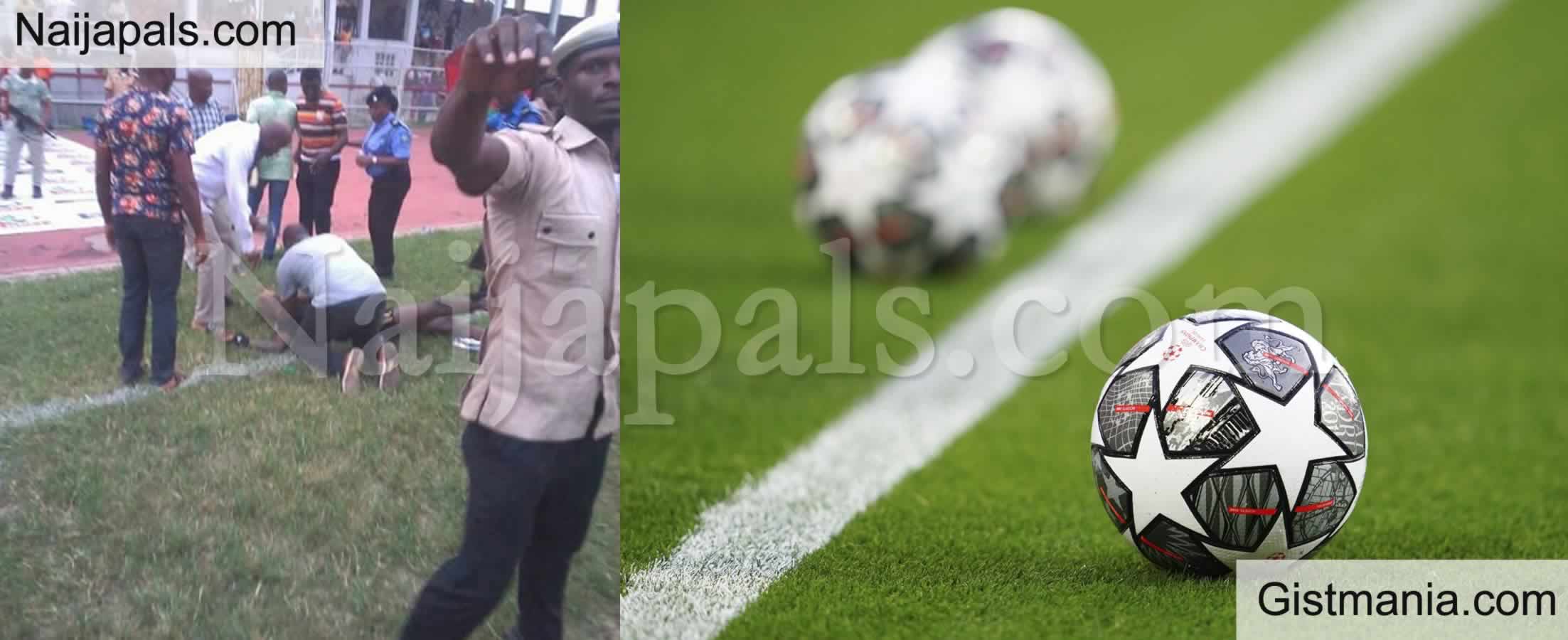 There was pandemonium on match-day 18 of the Nigerian Professional Football League as irate fans attacked a referee, beating him to coma. The incident took place during the match between Heartland of Owerri and defending Champions, Plateau United.
The fans assaulted the referee to the point of coma and was admitted into hospital after the away side equalized. The match ended in a 1-1 draw as Tosin Omoyele scored the equalizer after Thompson put the home side ahead in the 21st minute.
Ikem Eric Ikeagwu shared the story on Facebook and wrote:

Quote

"Okay, I just finished watching Heartland vs Plateau United, by all fairness, the referee was unbiased. Then what happens next, the referee was beaten to coma right in my very own eyes. Heartland FC of owerri deserved to be banned from football for LIFE.. This action is barbaric and uncalled for. This is shear wickedness and ignorance.
"Let's pray for this referee and his assistants please. Now SARS are here, we're stalked in this stadium. Within two weeks, Heartland will be going to Plateau United, they should expect karma. Nigerian Professional Football League my foot."



---